Posts for tag: oral cancer
By Peter Silberstein, DMD
August 28, 2011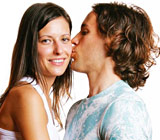 Often perceived as a cancer that only affects older adults who have a history of heavy tobacco and alcohol use, oral cancer is now on the rise among younger adults as well. New research has found a link between oral cancers, and the Human Papilloma Virus (HPV), a disease that is primarily spread through oral sex.
Importance of Screening: If you're concerned about oral cancer, rest assured that our office routinely carries out a cancer screening exam on every patient. We have several ways to painlessly detect abnormal tissues in their earliest stages. In addition, please contact our office if you experience any of the following signs or symptoms:
White and/or red patches in the mouth or on the lips
A bleeding or ulcerated sore in the mouth
A sore anywhere in your mouth that doesn't heal
Persistent difficulty swallowing, chewing, speaking, or moving your jaw or tongue
Although all of these symptoms can also be signs of less serious problems, be sure to alert our office if you notice any of the above changes.
Prevention: you can take a proactive role in preventing oral cancer by:
Conducting an oral self-exam at least once a month. Use a bright light and a mirror, look and feel your lips and front of your gums, the roof of your mouth, and the lining of your cheeks.
Scheduling regular exams in our office. The American Cancer Society recommends oral cancer screening exams every three years for people over age 20 and annually for those over age 40.
Refraining from smoking or using any tobacco products and drinking alcohol only in moderation.
Eating a well balanced diet.
Practicing safe sex.
Contact us today to schedule an appointment to discuss any questions you may have regarding oral cancer. Read more about this topic in the Dear Doctor magazine article "Risk Factors for Oral Cancer."
By Peter Silberstein, DMD
June 26, 2011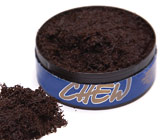 For many people, starting a chewing tobacco habit begins as something you do with "all the guys" to be cool and fit in. It often starts when playing sports such as baseball. And because it is smokeless tobacco, many people think it is harmless; thus they slowly start "dipping" more often until they are chewing tobacco throughout each day, every day.
The truth about chewing tobacco is that it isn't harmless. It is extremely dangerous and contains more than 30 chemicals known to cause cancer. It also contains nicotine, the highly addictive-forming drug found in cigarettes. Sure, it may not have the odorous (and dangerous) impact of cigarettes, cigars and pipes that can negatively impact others nearby, but it can destroy both your oral and general health and even kill you.
Steps You Can Take to Quit
Once a person decides to stop using chewing tobacco, it can be a difficult process and even more difficult to quit cold turkey. If the latter describes your situation, try a smoking cessation program or talk with your doctor about prescription medicines available to help you kick the habit. You may also find free counseling (via telephone) or other groups and organizations created to help people break free from their tobacco addiction. This is often a great way to start the quitting process.
Two of the most important steps you can take are to involve your physician and our office in your strategy to kick this habit. In addition to encouraging and supporting your decision, we can closely monitor your oral health during the process.